Looking for the best Need For Speed Games? Here are the best titles that have you covered.
Electronic Arts, also called EA, is one of the largest gaming companies in the world. The gaming company earns more than $5 billion in net revenue, thanks to its audience teeming over hundreds of million in total. The gaming franchise owns some of the most popular games, including old-time classic games like Need for Speed.
Since 1994 from EA's first release of the NFS game, the company has launched the best Need for Speed games. In total, there have been a total of 24 best NFS games released till now.
Games like Need for Speed are enjoyed by all, from kids to adults; everyone loves the thrill of racing. And with every new release, the Need for Speed arcade game series has been modified. However, the gaming experience of NFS games remains the same at the core, offering arcade experiences along with a varying focus on racing, police chases and much more reproducing the scenes from NFS movies.
This article features some of the best Need for Speed games for PC and PS4, including some old-time classic gems. Some of them come with a huge Need for Speed map, while some with a lot of supercars.
Here's the ultimate list of the best Need for Speed games for PS4 & PC:
7. Need for Speed: The Run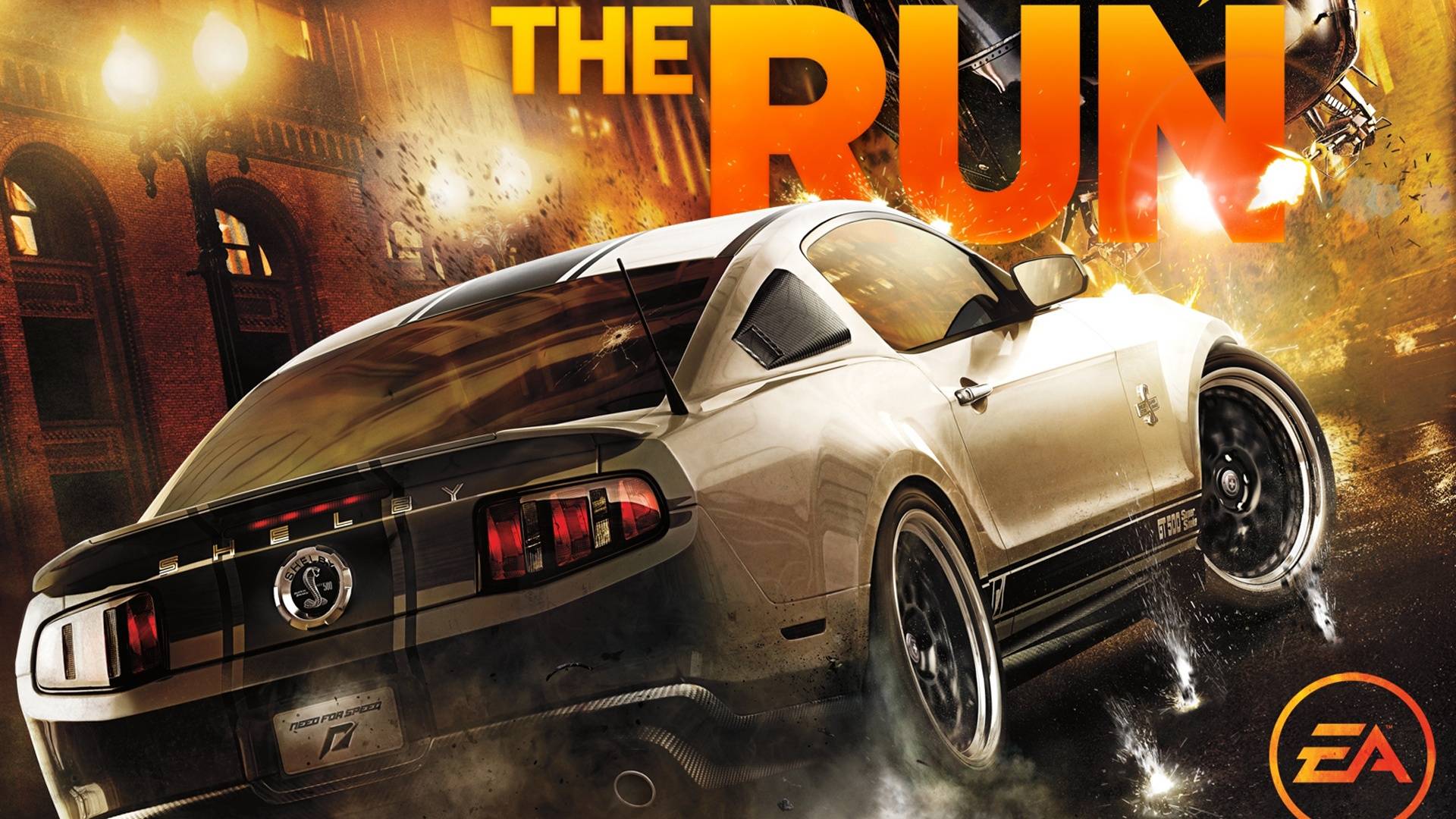 NFS The Run – starts from a warehouse garage in the Embarcadero in San Francisco.
You take a car and drift out onto the road, welcomed by the beautiful sunlight of an early morning in the city. In this game, there is a whole lot of the USA between San Francisco and New York City.
Furthermore, the cars in Need for Speed: The Run feels great to drive. There is a broad range of vehicles in the game, including cool sports cars that respond quickly to your every command.
On the other hand, muscle cars are hard to tame, however, regardless of what car you are driving in the game, racing in The Run is all about balancing car speed with handling.
As exciting as this racing game can be, it's too frequently interrupted, which is annoying. When you crash your car or drive too far off the way, you are automatically reset to the last checkpoint you recently passed. And the worst part is, these resets can take a couple of seconds to complete.
It is particularly frustrating when the interruptions happen after your ride goes ever so little off the road. But in some places you can take your ride off-road without any penalty. While in some other certain places, just a small shift from the racing road instantly triggers a penalty.
The Run also features an online racing mode, and racing online against real-life opponents is more exciting than going back to the single-player racing experience. It is the best Need for Speed game for PS4.
6. Need for Speed: No Limits
Need for Speed: No Limits is a fun car racing game, unlike racing simulation games like Real Racing. And this is one of the best Need for Speed games that you can enjoy while you are on the go.
You can play NFS: No Limits on Android, iOS, PC and also PS4. The game is free to download with in-app purchases inside the game that help make your progress faster. This NFS game is not short on thrill, as it comes with plenty of cars and events to unlock.
And since it is an arcade game, you can't expect everything on the realism scale here. There are around a total of 900 race events along with 38 Need for Speed maps track and 30 fully licensed cars that you can choose.
Casual gamers would love this game. But as for avid racing game fans, they'd be more interested in knowing what's big on the upcoming NFS games list. Overall, this one is the best Need for Speed game PC.
5. Need for Speed: Undercover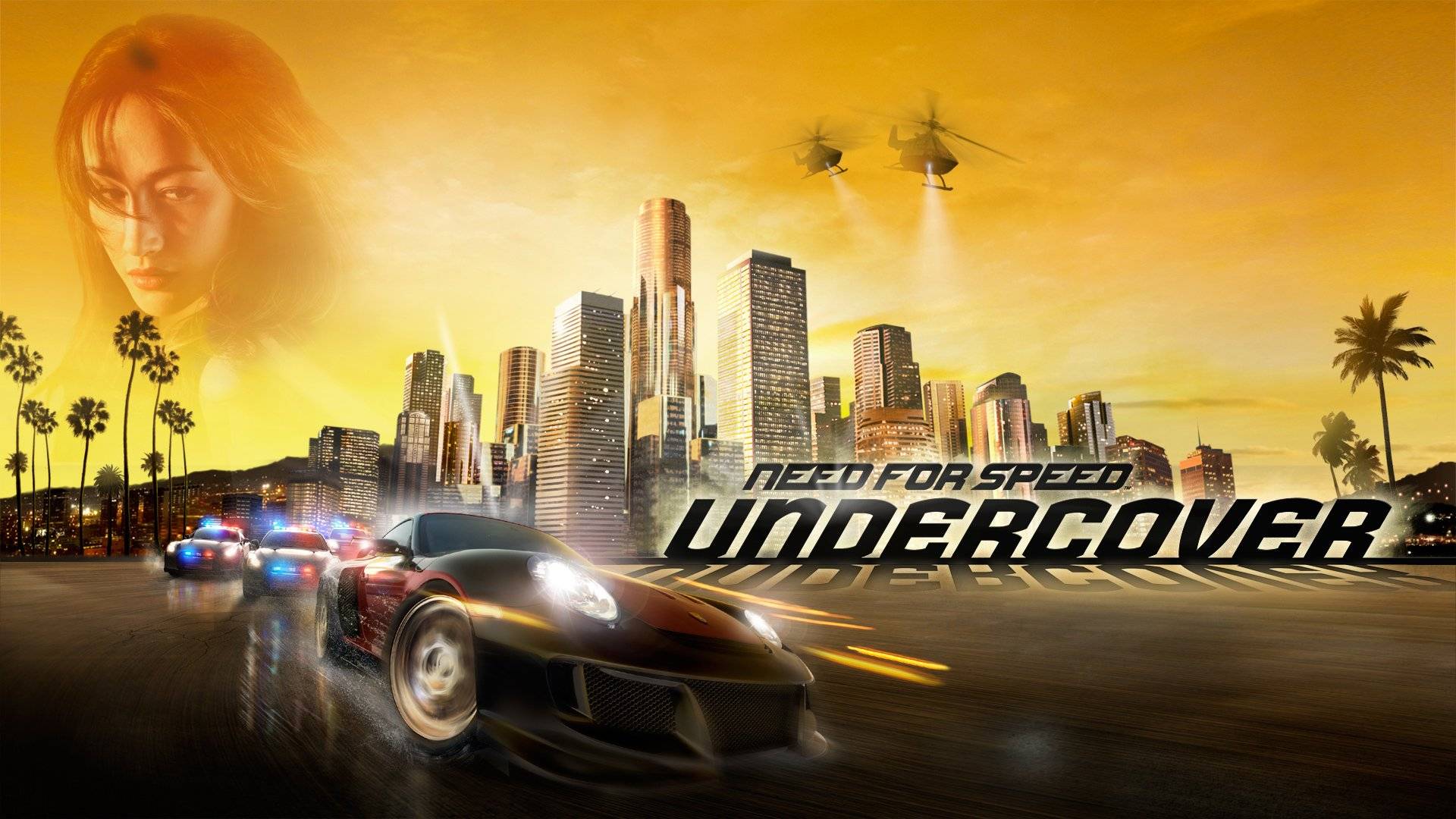 Blackbox and EA went to a known winner with the Need for Speed: Undercover in 2008. This game from the NFS series was the first one that came with open-world gameplay with an interestingly peculiar story.
In fact, this version of the Need for Speed arcade game included every element of the best NFS games: illegal street racing, police chases, a great storyline, an opportunity to become police, and indeed – more cars!
Although this NFS game has absurd car speeds, it features fun gameplay and that is why Need for Speed: Undercover is considered as one of the best need for speed game to date.
At last, this version of the Need for Speed world map for open-world setting consists of around 109 miles (175 km) of racing road.
4. Need for Speed: Heat
Since the recent addition to the series was definitely cool and polished, it started to feel a touch of stale for a growing number of old NFS fans.
Get going with this fresh take on the NFS franchise by Ghost Games – Need for Speed: Heat! This fun racing game is partly a flashback to the Need for Speed's original roots, while putting a few of its own cool spins on the racing formula.
And the heat draws from things that worked from prior NFS titles – like those exciting cop chases and open-world exploration throughout the game. On the other hand, NFS Heat also offers a few interesting new additions — to name one, the contrasting race scenes of day and night time car racing.
All in all, NFS Heat provides a great deal of appeal with its combination of arcade-style chaos racing and nuanced sim racing and car customization.
However, it is one of the best NFS games, but far from the title of the best Need for Speed. Overall, there are definite flashes of greatness in this 2019 NFS racer.
3. Need for Speed: Underground
At the third spot, we have one of the most iconic Need for Speed games that really took the franchise on the next level. It is hard to deny the influence of this NFS game, probably anyone born after 2000 has played the NFS: Underground, from kids to adults.
The game was released in 2003, and it was the first game that allowed players to fully customize their cars with a garage mode, for both performance and visual scale of the cars.
Moreover, the game also included a "drifting" racing mode where players can acquire points the longer they could sustain drifts around the racing track against other racers.
This NFS game remains a competent, well-put-together street racing game with a galvanizing customization suite. Further, the game includes a race track of no more than 8 kilometers in every race.
Overall, EA hit the nail on the head with this NFS game series, it was impressively stylish, and though it wasn't open world type, plenty of effort was put into how glossy the circuits appeared.
2. Need for Speed: Hot Pursuit
2010 witnessed the release of NFS: Hot Pursuit, a game praised for its amazing entertainment and countless epic races and police chases, achieving one of the best-reviewed Need for Speed games titles of all time.
The new hot pursuit was also one of the greatest successes in the NFS franchise history, adding a playable career mode for police and racer at the same time. It also offers excellent gameplay with an open world racing setting with one of the longest needs for speed maps.
It contains two story-mode for both the most wanted driver and policeman.
All in all, NFS Hot Pursuit is still a blast, it does its best job in extending to the boundary of multiplayer online racing, along with competitions carrying the sense of thrill the gamers love so much.
So, if you would like to grab a fast exotic car and drive down the highway at top speed, this is the best NFS game for you. Likewise, more than anything else, exploring the amazing open world is the main selling point in this game.
1. Need for Speed: Most Wanted
Surely one of the most exciting entries in the NFS series; EA's Most Wanted is certainly remembered by the true legend gamers.
You can make up tons of arguments about which NFS game is the best, but as soon as the masterpiece – Need for Speed: Most Wanted is mentioned, few would beg to differ with the statement that his NFS game is the best of all.
Most Wanted is the ultimate NFS racing game. Launched in 2005, everything with this game was done perfectly – story mode, in-game modes, intense police chases, cars, customization, and of course, the legendary BMW M3 GTR.
It couldn't have been anything else, the NFS: Most Wanted is still the best racing game of all time. Moreover, the soundtrack of the game is also iconic, arguably better than the other NFS games.
Furthermore, NFS: Most Wanted has also won the VGX Award for Best Driving Game. This is the one NFS game you can't give a miss!
Laptop getting too hot? Check out our top 5 picks for the best laptop cooling pads in 2021.